FUE Hair Transplant
FUE hair transplant is one of the techniques of extracting the follicles from the donor area, other technique being FUT. This technique has increased the spectrum of surgeries done in hair transplant procedure. With this technique, grafts from other body areas like beard, upper chest and upper back is possible, so body to scalp hair transplant can be done.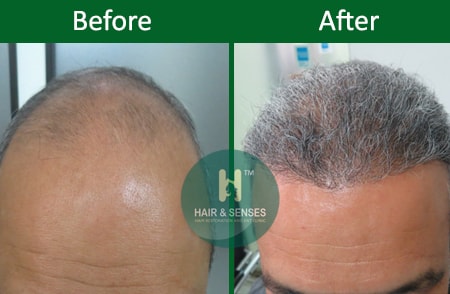 Candidacy:
The patient having male pattern baldness, generally more than Norwood stage2.
The patients who want to have short hair cuts.
Repair or correction of previously done surgery.
Patients who may require body to scalp hair transplant.
Who have already undergone FUT hair transplant and have tight scalp.
To cover the scar from previous surgery, injury or burn.
Procedure:
When the patient comes to us to have procedure, hairline drawing and final counseling is done. This is followed by some paper work and in the mean time patient is given some medicines. After putting on the procedure room dress and doing some hypersensitivity tests, patient is taken in the procedure room. Monitoring of the vitals is done in form of blood pressure, pulse, oxygen saturation etc.

Local anesthesia is then given to make the scalp numb so that patient doesn't feel any pain after that. Recipient sites are created depending on the natural density, angulations of the natural existing hair and orientation of the hair shaft. The Grafts are extracted in their naturally occurring group of 1, 2, 3 or 4 hair one by one using micro punches and are placed in the recipient site. Before closing the procedure double checking of the grafts is done to ensure proper placement. Patient is provided with some post-operative medicines.
Advantages:
No incision so no stitches
No linear scar.
Less discomfort post operatively
Faster Healing
Return to normal routine early
Body to scalp hair transplant can be done by this.
We invite you to browse through our website to learn more about our practice. Feel free to contact us with any questions you may have about Hair & Senses or if you would like to Schedule an appointment!