Be Ready for a Comfortable Hair Transplant Journey with Hair & Senses
Feb 06, 2017 | By Dr. Sangay Bhutia (Hair Transplant Specialist in Delhi)
---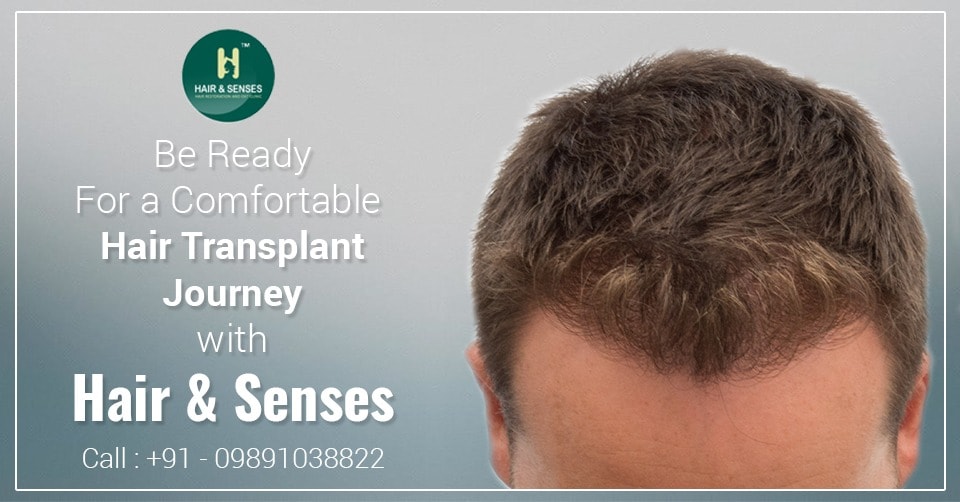 Hair transplant is a less invasive surgical method of transplanting the hairs from donor area to the bald area. It is a surgical procedure thus there are many notions about the surgery and its outcome. Every surgery is associated with some kind of stress and discomfort, be it mental stress or physical discomfort. It is the responsibility of the treating doctor and the team to make the procedure as comfortable as possible.

At Hair & Senses Clinic every measure is taken to make the environment tension free and one experience the environment of warmth and gentleness so that patient can have relaxed mind and can discuss the problem in detail.

All the visits of the patients are addressed by the doctor herself and all consultations and visits are not charged. Before the procedure some premedications are given so that patient becomes bit relaxed. During the procedure the scalp is made numb by local anesthesia so that you do not experience the discomfort. You can read, listen to music or watch TV during the procedure. The Doctor and team is highly experienced in this field of hair transplant so every step is well co-ordinated and this also helps in making the procedure room environment stress free.

At our clinic you will experience that charges for the procedure are such that it doesn't burn a hole in your pocket.

We are always ready to hear your thoughts and provide necessary advice before as well as after the procedure. We believe in providing every kind of support that our patients need related to hair transplantation process.

With Hair & Senses, one can take deep breath as we provide complete peace of mind and promise a comfortable and affordable journey towards hair restoration.

Call at +91 9891038822 to reach out us and book your free consultation with Dr. Sangay Bhutia (Hair Transplant Expert) today! in Delhi.

We promise you a comfortable hair transplant journey and assured results.