Planning
Planning :: Assessment/ Evaluation for Treatment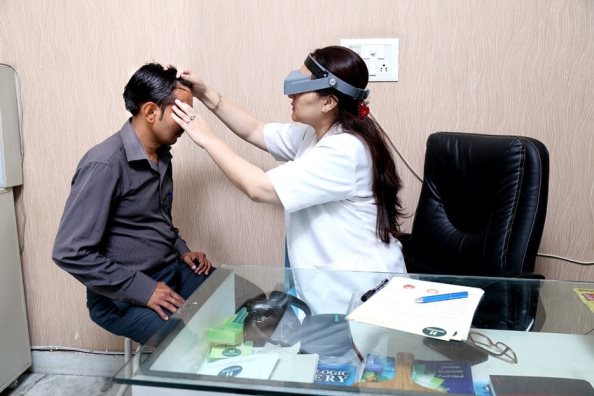 In assessment of hair, the first and the foremost step is to consult a good hair restoration doctor/ surgeon.

At Hair & Senses, the expert Dr. Sangay Bhutia follows comprehensive methodology for assessing the problem, thereby using her vast experience to understand and form best possible treatment/ care and hence the best result. Further a comparison of previous photographs with present scalp condition may also help in assessing the amount and rate of hair loss.

First one should assess whether a person is a suitable candidate for hair transplant or not. These days with the onset of hair loss in early twenties and as people are becoming more conscious about their looks, many young people who are in early stages of hair loss want to go for hair transplant. In such situations we should provide proper counselling about the treatment options, rather than directly taking the option of hair transplant. Doing hair transplant in early stages, where there are no bald patches and the person is just experiencing hair loss with no significant shortening, thinning and less pigmentation of hair will cause more harm than benefit. In performing transplant in grade 3 or grade 4 Norwood it is always better to assess and understand the severity or extent of future hair loss by being meticulous in taking proper clinical history including pattern of hair loss in family. Placing grafts in a area where they are not needed can make a significant difference as these grafts can be saved and used in areas where they are really needed.

In doing hair transplant in persons who have bald patches in the crown / vertex area only, we prefer to use a mix of scalp and body hair, thereby saving some scalp donor for future hair loss.

One should give a realistic assessment in Norwood 6 & 7 grade as it is not possible to cover the entire area with scalp hair only, adequate body donor hair especially beard and chest hair may be needed for full coverage.

The physician should follow comprehensive approach which includes:
Detailed history: A detailed history is of utmost importance which should include age of onset of hair loss, duration, family history of hair loss, pattern of hair loss, recent use of any medicines, history of any systemic illness and any other associated symptoms.
Physical examinations should include examination of scalp for hair density, for scarring. Examination should include pull and pluck test, hair rubbing test.
Blood investigation including haematological and biochemistry (if indicated)
Biopsy ( if indicated )