Dr. Satinder Singh
Dr Satinder Singh is equipped with an MBBS from N.R.S. Medical College, Kolkatta, he earned his post graduate diploma in Otorhinolaryngogloy from Dayanand Medical College, Ludhiana. He attained his DNB from Sir Ganga Ram Hospital, New Delhi.

Dr. Satinder Singh looks after the ENT and Head & Neck Patient. His interest includes Cochlear Implant, managing Sleep Apnea Patients, Voice Surgery and Facial Cosmetic Procedure like Rhinoplasty, Lobuloplasty, Hair Transplant and PRP Injections.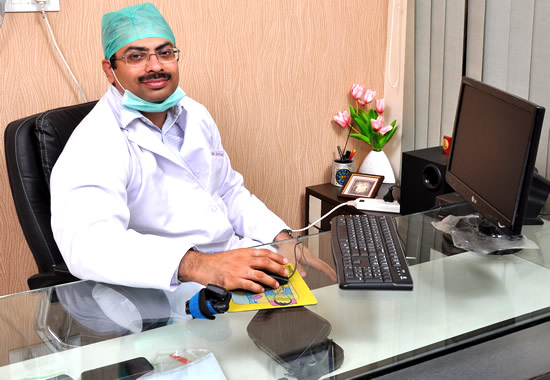 Dr. Singh believes that having these degrees and diploma is not enough to be outstanding in his field. For him, going out of his comfort zone is both a must and a challenge to widen his knowledge in the field of ENT.

As a matter of fact, he has done a visiting fellowship at Emory University Hospital, Atlanta, USA is focusing in Laryngology which exposed him to Western medical practices.

He has keen interest in Facial Cosmetic Procedure and has also attended Hands on Training in 1st Facial Plastic Surgery Course held in bangalore.

He is currently working as a consultant in ENT Department at Sir Ganga Ram Hospital, New Delhi.

We look forward to meeting with you and helping you take the best possible care of your hair loss issues.

We invite you to browse through our website to learn more about our practice. Feel free to contact us with any questions you may have about Hair & Senses or if you would like to Schedule an appointment!