Hair Transplant Cost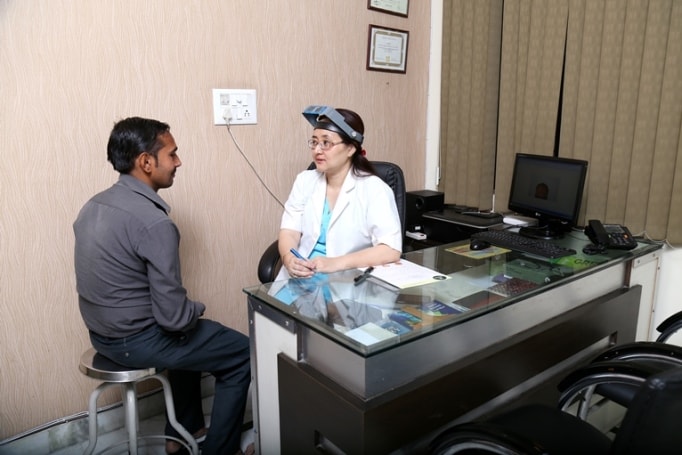 The general notion about the hair transplant cost is that it is a very expensive procedure but if one analyses then this is not completely true. One should remember that good infrastructure, experienced and highly skilled doctor's expertise and skilled team, all leads to a certain cost. We at Hair & Senses Provides results which mimics the natural looks and density without putting undue burden on the pocket.

The

hair transplant cost

depends on:
Type of the procedure: The cost of the procedure depends on the type of the procedure, whether it is FUE or it is FUT procedure. Although it takes lesser time in harvesting the strip but it requires dissection of strip into follicular units so the number of technicians required are more in FUT. On the other hand, FUE is more meticulous and the grafts are taken one by one. It requires more skill and experience to perform FUE.
Number of grafts to be transplanted: Majority of the doctors and clinics charge the procedure as the cost per graft or follicle. So, this will in turn depend on the stage of baldness. With the scales like Norwood scale the stage of baldness is determined and an estimation of number of grafts required is done to reach an estimate of the cost.
Number of sessions: whether it is single or multiple.
Primary or revision surgery: Revision surgeries are generally time consuming as one has to redo the procedure where it has already been done. This may pose problems in term of shortage of grafts, time consuming in excising the older grafts and redesigning the hair line profile in a way where it can give aesthetically pleasing results. The methodical planning and the time-consuming procedure add to the cost.
Whether the procedure is scalp to scalp or body to scalp or facial hair transplant: Body to scalp hair transplant requires the surgeon to be more skilled and experienced. It may be more time consuming also as 2 or 3 different areas may be used as donor sites.
Other factors which may affect the cost of hair transplant:
Area where the center is located
Infrastructure and sterilization of the clinic
Experience of the surgeon
Whether additional PRP is being done
Cost effectiveness

at our clinic:
Graft transaction rate is significantly low. Hence less graft wastage.
Graft is kept for minimal period outside the body. Hence Good Graft Viability.
We work on Grafts Basis not on Hair Basis. So, cost effectiveness is more.


(On an average 1 Graft = 2.2 Hairs)

Done by experienced surgeon - Dr. Sangay Bhutia, who follows step wise approach for assessing the problem therewise using her vast experience to form the best possible treatment.
To know the actual hair transplant cost send us your pics at contact@hairnsenses.co.in

If you are bothered by thinning hair or balding, hair transplant can significantly improve your appearance and self-confidence. Consult with Dr. Sangay Bhutia, hair transplant expert in order to get best treatment. Call for Appointment or more details: 09891038822