Instructions After Platelet Rich Plasma Therapy for Hair Regrowth
Oct 29, 2016 | By Dr. Sangay Bhutia (Hair Transplant Specialist in Delhi)
---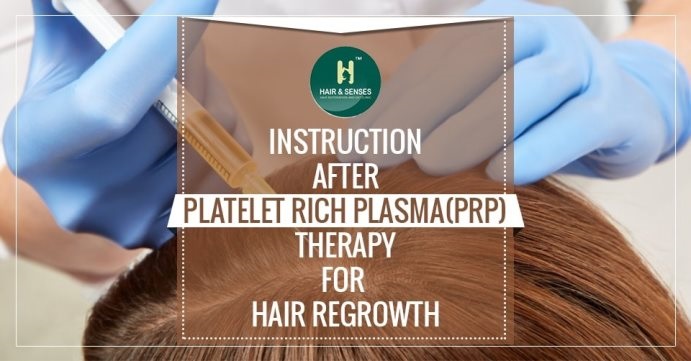 Once your PRP injections are done you can immediately resume your daily activities with certain restrictions and advise which one should follow so that optimum result can be achieved.

One can wash the hair on the next morning; avoid washing or shampooing on the same day.

After the treatment don't rub or press the treated area for next one day.

Some amount of redness, itching, and/or soreness following the procedure is absolutely normal. If you experience any pain or discomfort you may take Acetaminophen after consulting the treating doctor. AVOID all non-steroidal anti-inflammatory agents and painkillers as they reduce the inflammation and are generally anti-platelets so they may hamper the desired result.

One should avoid Aspirin but if one is having cardiac problem then Aspirin should be stopped only after consulting the treating cardiologist.

Avoid applying ice pack on the injected area as it has an anti-inflammatory action.

One should refrain from vigorous exercise, sun and heat exposure for 2-3 days after.

One should avoid alcohol and smoking for 2-3 days after treatment.

Avoid hair coloring, straightening or using other hair products for 3 days.

If you have any query regarding the PRP or you experience any discomfort after the procedure, please do not hesitate to call our clinic or you can have discussion regarding the same with the Doctor.