Hair Transplant in Men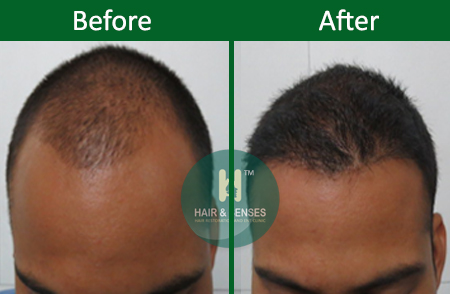 Hair loss or baldness is correlated with a man's work and social life, often resulting in psychological and physical distress. Reasons of hair loss may vary it may be Stress, Hormonal changes, Frequent use of chemical products, hair styling tools.

Get rid of Hair loss with Follicular Unit Extraction (FUE) treatment. This technique involves individual removal of follicular units directly from the scalp and grafting them one-by-one into the bald areas of the head.

Learn more about causes of hair loss in men and various factors affecting the hairloss. Feel free to contact us with any questions you may have about Hair & Senses or if you would like to Schedule an appointment!