Hair Transplantation Boosting Medical Tourism in India
Nov 02, 2016 | By Dr. Sangay Bhutia (Hair Transplant Specialist in Delhi)
---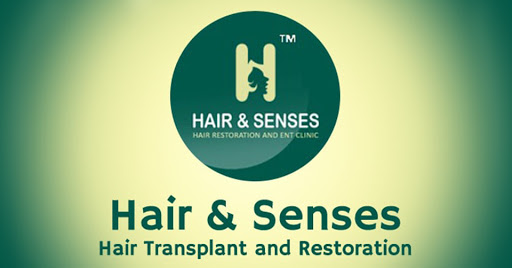 With the consistent advancement in the medical science and technologies, India has become one of the favourable destinations for medical tourism. India is the heritage land of divine culture, beauty, serenity, great sears and saints. People from all over the globe get attracted towards the India due to its rich cultural heritage and various other factors.

India has now become the leading country in catering world-class medical facilities at a substantially low cost. One can find cost-effective treatment for almost all branch of medical science including cardiothoracic surgery, obesity surgery, and cosmetic surgery including hair transplant, orthopaedics, IVF, GI surgery, and urology. You may also find alternative to the Allopathic branch i.e.; Ayurveda & Homeopathy.

In India, you will be pleased with "Atithi Devo Bhava" hospitality that is the traditional Indian culture. You may compare the cost of the medical treatment from all over the globe.

Everyone wants to look beautiful and impressive in every aspect. Hairs play a vital role in an individual's personality. Hair loss is very common medical situation that any age group person can experience during his or her life span. Excessive hair loss can lead to baldness. With the advancements in medical technology and techniques, hair transplant has now become a permanent solution to the baldness when indicated. In Hair Transplant, the hair follicles from donor area (permanent hair area of the scalp) are taken out and implanted in to the recipient area (hair loss area). There are majorly two techniques of hair transplant in India – FUE Hair Transplant & FUT Hair Transplant. Both are having their own advantages.

More and more people getting attract towards India due to its cost-effective procedures. Hair transplant is hardly a single day or two-days procedure so it is easy for anyone to plan (if coming from outside India) & take advantage of admiring the beauty and cultural heritage of India while taking the treatment as well. Even many hair transplant clinic in India help you with the hospitality and transportation during your stay.

The doctor and surgeons in India for hair transplant surgery are well equipped with all latest methodologies and techniques. You will get the best hospitality and treatment within very pocket friendly cost. So, come to India, enjoy the pleasant weather, cultural heritage, beautiful places and take advantage of the cost-effective hair transplant surgery.