Does dyeing make hair fall?
Dec, 29 2019 | By Dr. Sangay Bhutia (Hair Transplant Specialist in Delhi)
---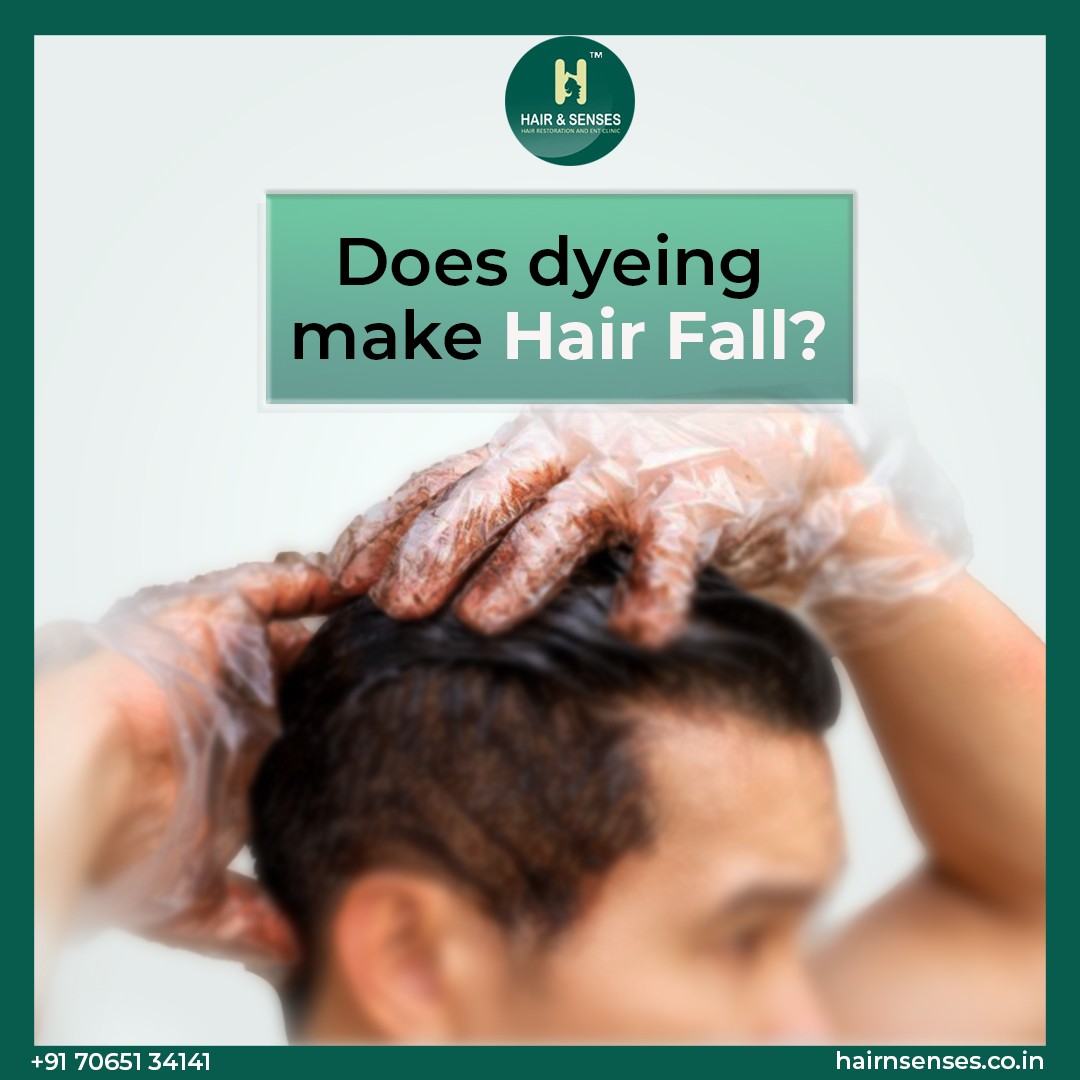 If you want a quick change to your 'look', a new hair cut or colour is the quickest and easiest way to achieve it. And it's definitely not a recent phenomenon, people have been dyeing their hair for centuries, not just to hide their greys but for fun and fashion as well. But changing your hair colour is not always a simple process, especially if you are trying to get a much lighter colour than what you naturally have, or switching to a radically different hue.

There are, in fact, a lot more people now who choose to change their hair colour and are open to experimenting. Especially since fashion doesn't just change in terms of clothes, bags, or shoes anymore, but also in hair colours. And almost every salon offers various styles and colouring techniques like highlights, dip-dyeing, or balayage.

Just colouring your hair black or brown to cover grey hair is one thing but to experiment with bright colours like red, pink, or purple, or blonde if you have dark hair requires more chemicals and can potentially damage your hair and even lead to hair fall.

To understand whether hair dyeing can lead to hair fall, let's first talk about what happens when you dye your hair. When you colour your hair, it penetrates into the hair cuticle and reacts with the melanin. Basically, the colour pigments of the hair are below the cuticle, this is where the hair colour has to be deposited to give your hair a different hue. Hair colour usually contains chemicals like ammonia and peroxide which bleaches the hair shaft or manipulates it.

This is where it gets tricky, because the peroxide doesn't just react with the melanin but it also affects the keratin, which is a protein which forms the building blocks of hair, leading to damage.

Technically, hair colour or dye only reaches the hair which is already grown out of the scalp, so it doesn't make hair fall. However, it can damage hair and cause breakage. And, if there is excessive breakage, the hair will appear thinner.

Often the hair colouring process at salons can cause hair fall as well; it causes a lot of tension via various steps like washing, conditioning, bleaching, dyeing, and blow-drying. Especially if the products used are not of a good quality, it can make hair dry and brittle and cause hair fall.

The other way that hair dyeing can cause hair fall is by repeated use of hydrogen peroxide, which causes protein loss over time and leads to breakage. There is also new research which suggests that hydrogen peroxide can cause 'oxidative stress' to hair, leading to inhibition of growth. It is, therefore, safe for those who think dyeing makes their hair fall to switch to products which are paraben, ammonia, and formaldehyde free.

It is also important that people who colour their hair frequently and use permanent dye should use products like shampoos and conditioners which are specially designed for colour-treated hair. It is very helpful in reducing damage and maintaining the health of your hair. It is also recommended to get hair colouring done by professionals especially if your hair is sensitive and prone to damage. The quality of products used for colouring is extremely important as well. If you take good care of colour-treated hair, it can remain healthy.