Can gym supplements cause hair loss
Nov 20, 2017 | By Dr. Sangay Bhutia (Hair Transplant Specialist in Delhi)
---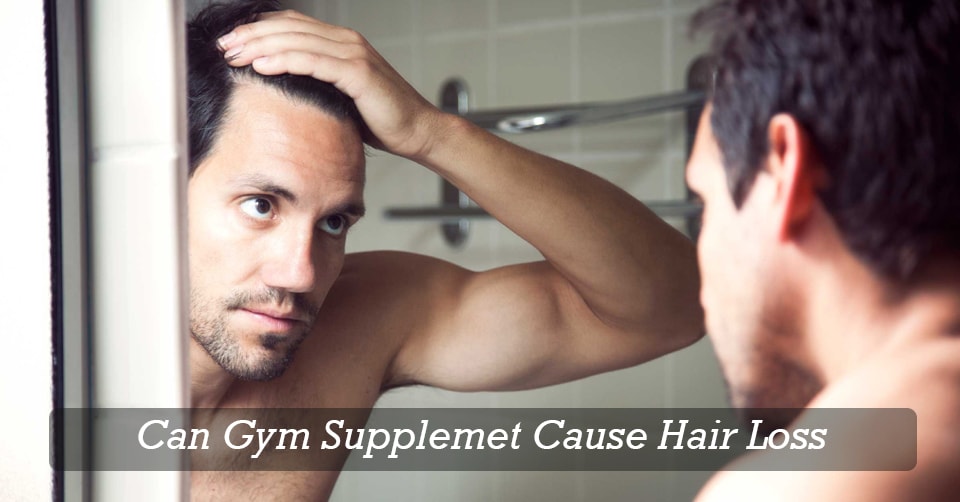 Hitting the gym regularly is one of the best things you can do for your hair, skin,and overall well-being. It improves blood circulation, gets your heart pumping, and relieves stress – basically things that are essential for healthy hair. And all of this while you are building your dream body. The only problem sometimes is the supplements people take in addition to working out. While these might help with getting the perfect body, they are not all that good for your hair.

We will discuss some supplements that might be actually harming your hair and causing hair loss.

Creatine
Creatine monohydrate, simply referred to as Creatine is a nitrogenous organic acid that is naturally present in vertebrates, and is responsible for proper functioning of various bodily functions. Creatine supplements are used by athletes, bodybuilders and wrestlers to gain muscle mass. It is known to help in improving fitness, in high-intensity training and athletic performance, which is why it is used in protein shakes and other gym supplements.

Now, Creatine does not directly damage hair follicles but it can increase Dihydrotestosterone or DHT levels in the body. DHT is a natural metabolite found in the human body that helps in maintaining and developing sexual characteristics. But research says that DHT is also the main cause of hair loss, especially Pattern Baldness, in both men and women.

This is how it works – DHT hampers hair growth through a process called 'miniaturisation'. To understand the process we need to understand the stages of hair growth. The hair follicle grows in three phases – anagen, or the growth phase, catagen or the transitional phase and telogen or the resting phase. What DHT does is - it makes the growth phase shorter in genetically-susceptible hair follicles. This means that the hair produced by these follicles will not grow to full size, and their size will keep becoming shorter over time, till they fall out permanently.

Simply put, Creatine is not directly damaging hair follicles but it is creating DHT that leads to hair loss. Therefore if you have family history of hair loss, it might be best to avoid Creatine.

DHEA
DHEA, or Dehydroepiandrosterone, is an endogenous steroid hormone. DHEA supplements are commonly used by people to improve sex drive, build muscle, and fight aging in general. DHEA also causes an increase in DHT, and works similarly to Creatine in causing hair loss.

It is usually these supplements that are responsible for hair loss. However, the good thing is that hair loss caused by them is mostly reversible and will stop once you stop taking these supplements.

However if you don't want to stop taking supplements, a good way is to switch to organic supplements. Doctors also suggest that in general short, high intensity workouts are not recommended for people suffering pattern baldness as they raise testosterone levels, which is not good for your hair follicles. You can instead opt for walking, running, or aerobic exercises. These will help you stay fit, and let you hold on to your hair.