Is FUE hair transplant right for you?
March 12, 2018 | By Dr. Sangay Bhutia (Hair Transplant Doctor in Delhi, NCR, India)
---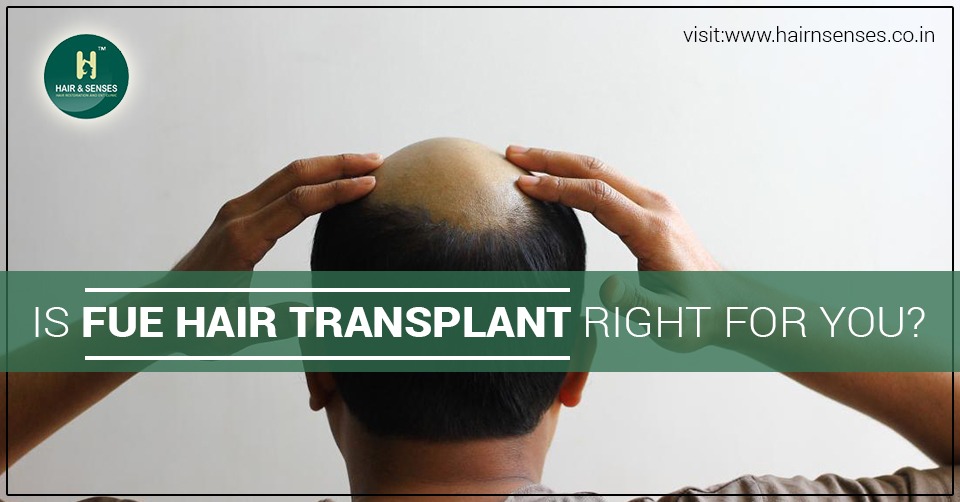 In recent times FUE hair transplant has gained much popularity and this is because of the modern techniques and innovations, which has improved this procedure a lot. Modern hair transplant procedures have increased many folds in recent years due to natural and permanent results, which it provides. Two different techniques, which have made the hair transplant popular, are FUE and FUT.

If we see about FUE then it does not lead to the big linear scar, which is one of the factors that people choose this technique commonly provided that there is no contra indication. In FUE the follicles are taken out one by one with the help powered micro punches, which leads to very small dot like scar. These dots are not visible over a period of time. The healing time and the discomfort associated with this technique is quite less, so one can join office back early as compare to the FUT technique. The technique is ideal for scar revision or revision hair transplant. When the scalp donor is less and one needs to use the extended donor areas like beard, chest or back then that can only be done by the FUE technique. If someone has liking for the short haircut then this is the ideal technique as there is no scar, which is quite visible so one does not has to think whether the scar will be visible if I cut my hair short. When performing FUE one needs to shave the donor area fully if the grafts requirement is large, one may have to get the donor area fully shave.

The surgeon should look into the case and then decide which technique to use so that the patient should get the optimum result.