What to expect in a Hair Transplant Consultation
March 26, 2017 | By Dr. Sangay Bhutia (Hair Transplant Specialist in Delhi)
---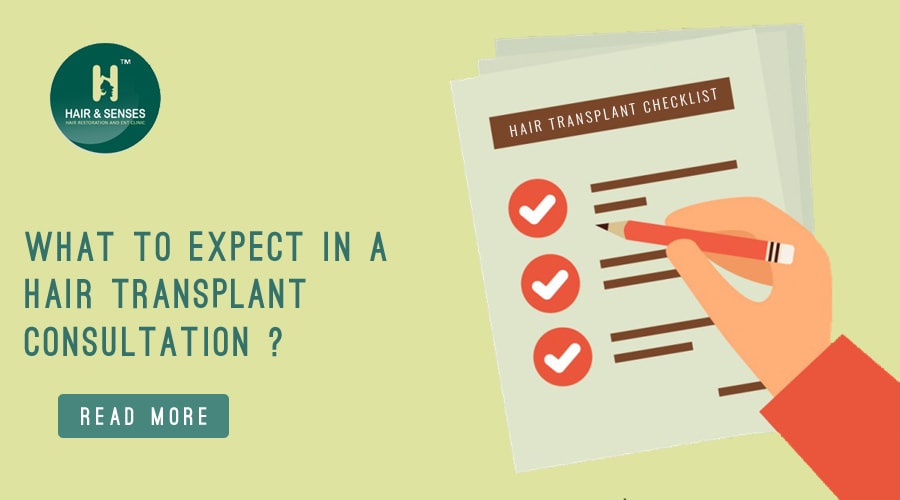 Consultation is an integral and one of the most important parts in any process. This not only gives you information regarding the process but also helps the physician to reach a diagnosis if possible and also provide optimal management option.

Once you enter Hair & Senses for your consultation, you are asked to fill a preliminary information form, which will have some questions regarding your medical history and regarding your hair.

Medical history: During the consultation, Doctor will ask questions regarding how and when the hair loss started. Any medical problem or any intake of medicine, which caused the hair loss. If there is a presence of family history of hair loss.

Detailed scalp examination is done to know the health of the scalp. The full general examination is also performed to know a general health. If required you may be advised some tests.

If you are not a candidate: Everyone is not a candidate for hair transplant. Depending on the stage of hair loss, donor area availability, and presence or absence of medical disease, you may be advised some medical therapy or PRP therapy if you are not a candidate for hair transplant but there is thinning of hair.

If you are a candidate: Once the candidacy for the hair transplant is established, you will be given information regarding the process and techniques of hair transplant namely FUT and FUE. The number of grafts required for the optimal natural result is discussed. The hairline is drawn and discussed how it will be designed. What to expect after the hair transplant and what will be the events in the post-surgery period, these all will be discussed by the doctor during the consultation.

We at Hair & Senses encourage the patients to ask as many questions as they want so that they can discuss each point frankly and have a good idea about the management option of the hair loss, once they walk out of the clinic.