Hair Transplant – Does it hurts?
March 12, 2018 | By Dr. Sangay Bhutia (Hair Transplant Doctor in Delhi, NCR, India)
---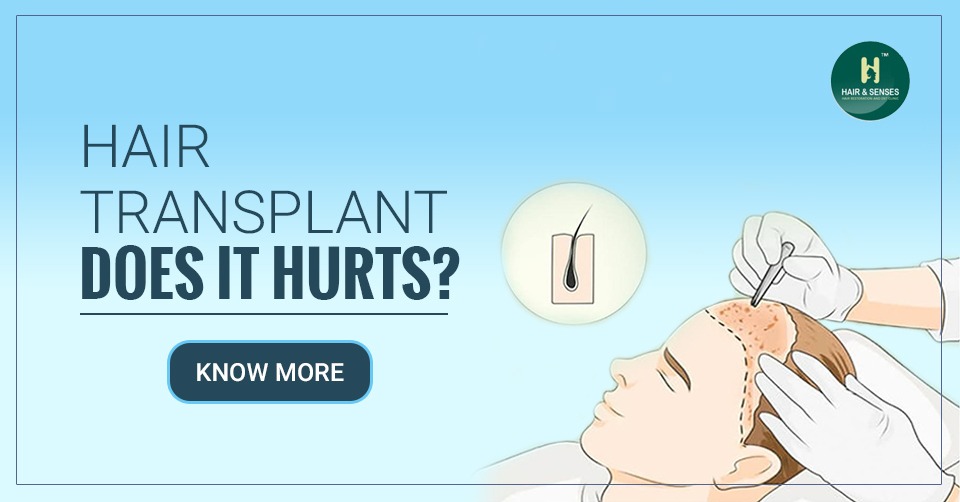 This is one of the common questions a patient has in his/ her mind before going for the surgery.

Some patients complain of pain during the initial prick of the injection. This can be taken care of by various methods like applying eutectic mixture of lignocaine and prilocaine 45 minutes to 1 hour before the injection. The effectiveness of this method increases if obstructive dressing is done on the area of the application of this mixture. Some surgeons also buffer the local anesthetic injection which may help in reducing the pain and burning sensation. Another effective method is to infiltrate at a very slow rate which also help to reduce the discomfort associated with the injection of local anesthesia.

There is generally no pain during the procedure, because local anesthesia is infiltrated into the scalp which makes the area numb. To make the patient feel comfortable and to decrease the anxiety associated with the procedure, some pre-medications may be given. If required a top up of local anesthesia may be given during the procedure. Using massager or vibration may increase the effectiveness of the anesthesia.

After the procedure, there may be some discomfort for a day or two which is easily taken care of by analgesics.