What makes India a popular destination for Hair Transplant
Jan, 15 2020 | By Dr. Sangay Bhutia (Hair Transplant Specialist in Delhi)
---
India is a land of wonders. A destination that enthrals its visitors by the variety it has to offer. People of all ages and races have something or the other to look for in India. Be it food, language, culture, traditions, literature, spirituality, or ancient healing, India has something for everyone who might visit. And this has been the case for more than a Millenia.

Millions of tourists from all over the world visit India every year, and each one finds a different, unique experience. Over the years, there has also been a different kind of a tourist visiting India: medical tourists. To be fair, it is not altogether new. From Kerala to Ladakh, Indian systems of medicine have attracted patients for centuries. However in the last few years, there has been a surge in medical tourists who are looking for modern medical treatments such as In vitro fertilisation (IVF), orthopaedics,, gastrointestinal surgery, cardiothoracic surgery, urology, and obesity surgery. All owed to the availability of affordable medical services, world class facilities, and highly qualified and experienced doctors.

In the past few years we have also seen an exponential increase in the number of medical tourists coming to India for hair transplants. What could be the reason? How is the Indian experience different? How does India fare in comparison with more developed and technologically-advanced countries? Here's what makes India a great destination: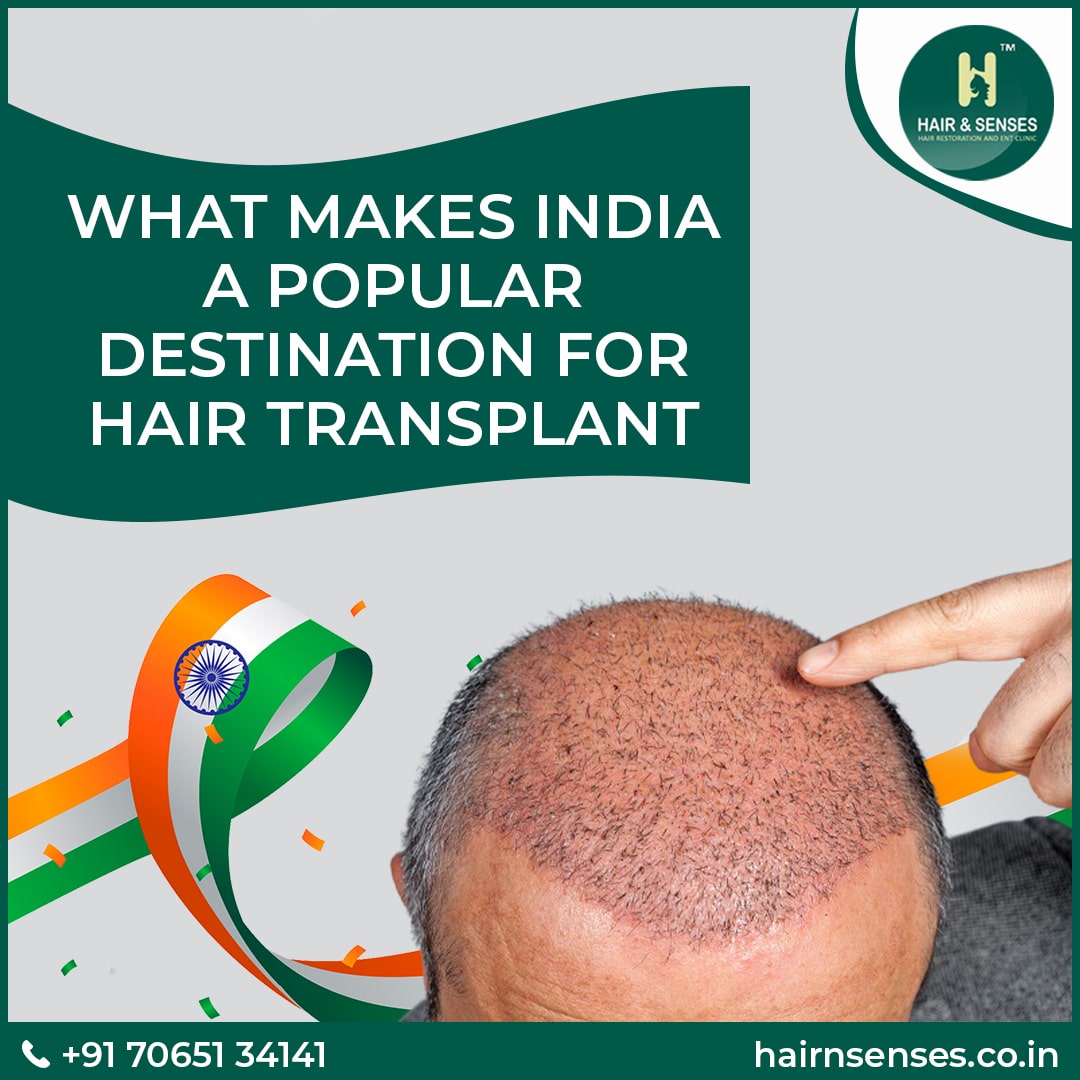 Skilled Professionals and Technological Advancements
The Indian medical fraternity is top of the draw. In the case of hair transplant procedures, the surgeons are much sought after. They are skilled and exposed to the global best practices. Moreover, the variety of patients they get to see in India only adds to their experience and credibility.

In addition to the skill and experience of surgeons. India does not lag behind in the latest technology. The best of FUE (Follicular Unit Extraction) and FUT (Follicular Unit Transplantation) methods are practiced in India. Even the equipment used in some of the best clinics in India is extremely cutting edge and can give any advanced country, a run for their money.

Availability of Latest Procedures
The latest techniques in hair transplant, FUE, FUT, BHT (Body Hair Transplant), are all available in India. FUE is a minimally invasive technique. It involves removing individual follicles from the donor site on the scalp, the hair fall resistant back and sides of the head, using micropunches, and implanting them on to the bald spots. While FUT involves removing a strip of follicles from the donor area, dissecting it into individual grafts and then implating them onto the bald or balding spots. For patients who don't have enough donor hair on their head, BHT is used. It involves using hair from parts of the body like arms, legs, or back as donor hair and replanting them onto the bald spots on the scalp. All good Indian hair transplant clinics offer these hair transplant procedures and are well experienced in treating patients from different nationalities, different races, and different skin and hair types.

Affordability
For medical tourists from Western Europe and the Americas, currency exchange rate is mostly favourable. And costs of getting the same procedure done in their part of the world is not comparable. On an average, the cost of getting a hair transplant in western Europe or in the U.S. would be about four to five times higher than getting it in India. In most developed countries hair transplants are not covered by insurance, making it unaffordable for most patients. India, therefore is a good option. With the same technology and experienced professionals, people see value in getting the procedure done in India. They not only save money but can also club it with a holiday. That is a great attraction for a lot of people.

Quality of Care
Indians are famous for their hospitality and care. And they leave no stone unturned for their foreign guests. Post transplant care in India is extremely well regarded. From personalised plans to round the clock attendees - the quality of services that India offers - and that too at extremely affordable prices, is a great draw for a lot of medical tourists.

The above are some of the most important reasons for India to emerge a popular destination for Hair transplant. But it must be added that Indian surgeons have generated so much goodwill among patients from across the world that people often come to India from word of mouth recommendations. And that is the real testimony of what India has to offer.