Getting hair transplant surgery during Covid
Jan, 04 2021 | By Dr. Sangay Bhutia (Hair Transplant Specialist in Delhi)
---
The Covid -19 pandemic has not just upended every aspect of our lives but also led to disruption in health services. As people are hunkered down in their homes waiting for the pandemic to end, a lot of treatments and procedures that were considered "non-essential" could not proceed causing additional anxiety to people who need them. Hair transplants are one such procedure. Before we proceed, it is essential to mention that the International Society of Hair Restoration Surgery (ISHRS), a global non-profit medical association, has deemed that hair transplant procedures can proceed safely during the pandemic provided the clinics take necessary precautions it had suggested in its guidelines.

Hair surgeon Francisco Jimenez, MD, FISHRS and president, ISHRS said: "While in many ways Covid-19 has changed everything, the safety of our patients has always been a driving factor in our practices so the adjustments being made now to prevent transmission of this new virus are built on a strong foundation of controlling infection."

To reiterate Dr. Jimenez, the safety of patients as well as the doctors and their staff, and preventing infection is of utmost importance during the pandemic. If you are considering a surgery during this time, follow the following measures for a safe procedure.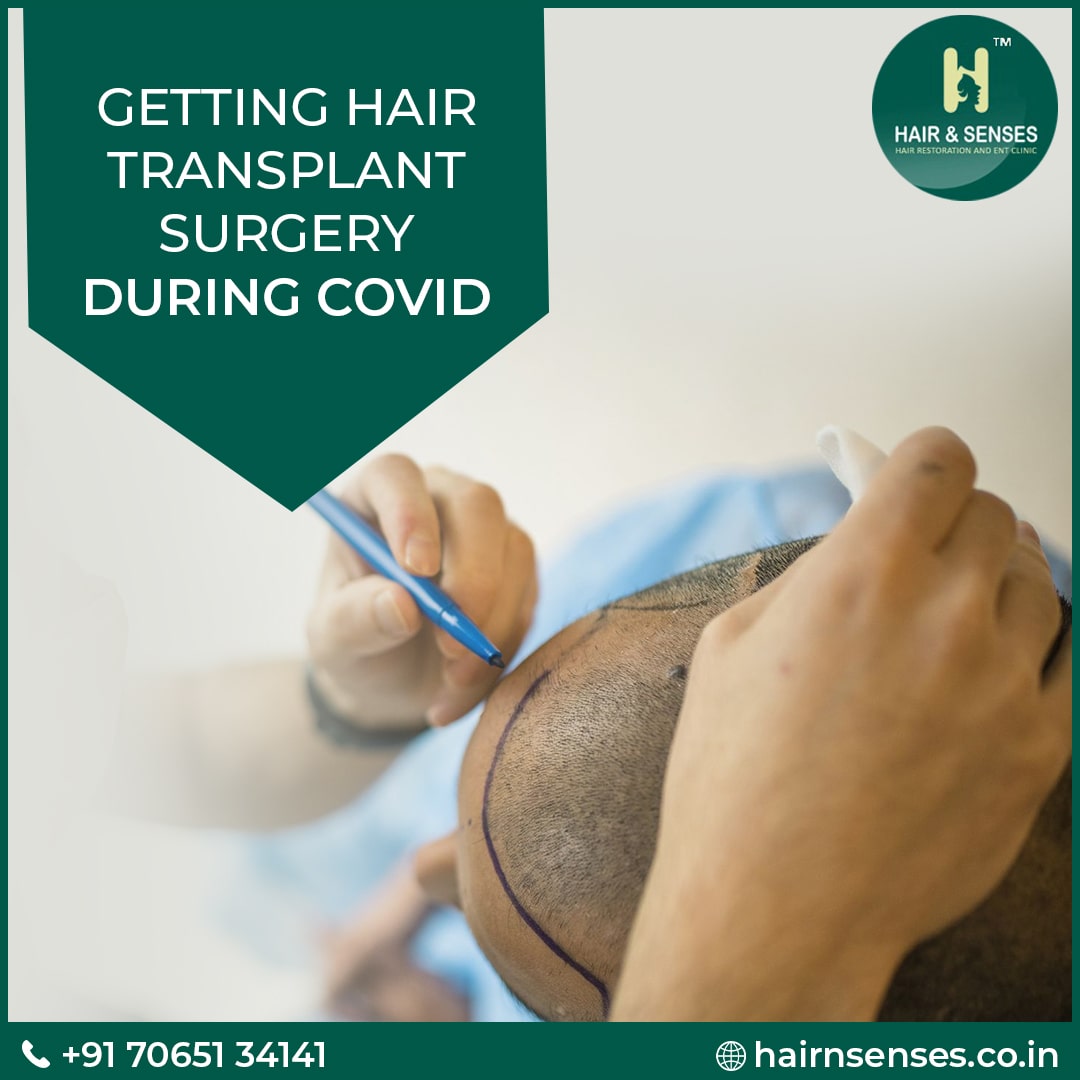 1. Monitor your health status:
As has been established by now, people older than 60 or with co-morbidities or pre-existing medical conditions like asthma, cerebrovascular diseases (which impact blood vessels), heart or lung disease, kidney disease, diabetes and other life threatening conditions are comparatively more vulnerable to the disease. Therefore, only consider a hair transplant during this time if you are younger than 60 and don't have any of the pre-existing conditions. If you are older than 60, it is better that you wait for some more time till the Covid vaccine is available and then undergo a hair transplant procedure. If you are unsure whether you should be getting a transplant or not, find a good surgeon and set up an online consultation with them. You can talk about your medical history, and whether you should opt for a transplant right now or wait it out.

2. Protect yourself
It is important that you follow all the government-mandated guidelines like social distancing, hand sanitising, and wear a mask. Even when you go for your surgery, you should wear the mask, unless you cannot during the actual procedure. You should also ensure that you wash or sanitise your hands, maintain a distance from fellow patients in the waiting room of the clinic, and maintain a distance from the clinic staff. It is also advised that you make as little conversation with others.

3. Choose a clinic that is following strict Covid guidelines
While choosing a clinic for your procedure, ensure that they are following strict guidelines. Any clinic lagging in these must be avoided. Check for the following while choosing a clinic:

● Ask if the clinic is following government-mandated temperature screening for patients and staff, as well as monitoring their Covid history.
● Make sure the clinic is following social distancing norms even during consultation or in the waiting room.
● Check whether the doctor is using suitable equipment or personal protective equipment (PPE) kit while performing the procedure.
● Check with the clinic whether they are cleaning, disinfecting, and sterilising the clinic routinely.
● Ensure the surgeon themselves is conducting the procedure, and it's not done by a technician.
● Check whether the staff has been trained in Covid-related protocol for surgeries.

4. Travelling for the transplant
If you are traveling across cities for the procedure, make sure that you are wearing a mask throughout, and maintain a distance of at least six feet from people. Keep a sanitiser handy, and watch out for any sign of sickness. If you are taking a flight, follow all airline and airport-mandated guidelines like mandatory web-check in etc. Keep your clinic informed about your travel plans, and get their suggestions on where you can stay post the procedure.

While it is safe to get a transplant during this time, it has to be done with utmost caution and safety. Find a reputed and experienced surgeon, and ensure that they are following all the Covid guidelines. You can ask them all of the aforementioned concerns during the consultation which can be done online.